Some more swap blocks for your pleasure. I have received two sets of blocks and they both happen to be dark blue.

Elaine Section 1 Dark Blue Louisiana
Wow, perfect points and I love the color choices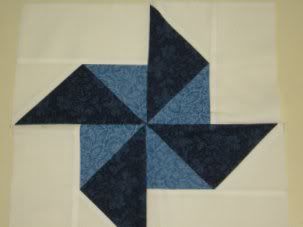 Ankie Section 4 Annie's Choice
All of the bias edges and they are also perfect!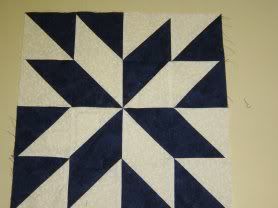 Ankie also sent some candy from Sweden; yes, the packages are open and now seem to be almost gone!! Thank you so much for the yummy treats. Ankie said that theses cars are the best selling cars in Sweden!! How funny is Ankie!!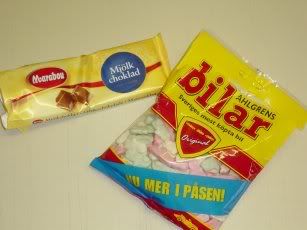 We are getting to count down time ladies, I am sure my mailbox will be overflowing this week, as I know we all want to get our blocks and get this quilt going!!
Thank You!! & Happy Sewing!!