Here is the next batch of Rainbow Quilt Blocks…

KEEP THEM COMING GIRLS!!!


First, we have blocks from Chen. She is in Section 2 and 3.

Chen – Section 2 Yellow Paper Pinwheels

Love the fabric choices.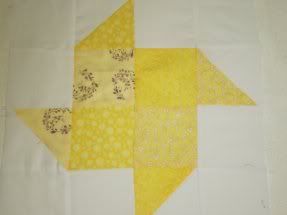 Chen- Section 3 Maroon Friendship Star Variation
Where were these beautiful maroon fabrics when I was looking for them?
What is not showing up in my picture, is the kind surprise Chen sent, a cute magnet and a darling post it note. I LOVE paper (weird huh?) Thank you, very much!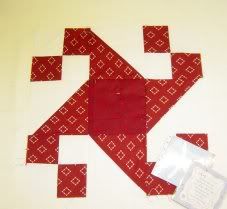 Tricia – Section 4 Purple Mine Bow Ties
Look at the appliqué circle, it is perfect!



Cheri (Terri's Mom) – Section 2 Light Blue Double Chundash
These are the prettiest shade of blue and the work is perfection.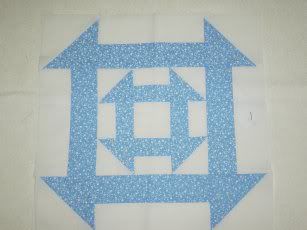 Cheri also sent me a little surprise of a pink face cloth. Look at the detail. Hey, who told you pink was my favorite color?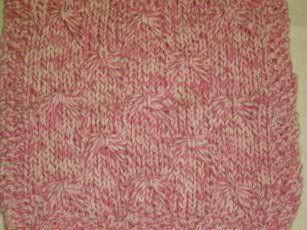 Terri (Cheri's daughter!) Section 1 Dark Green Shooting Star 2

Look at how it was wrapped, so pretty.


And even with a hurt finger she was able to make these wonderful blocks, I would not expect a block from Terri without a paisley print! Love the fabric choices!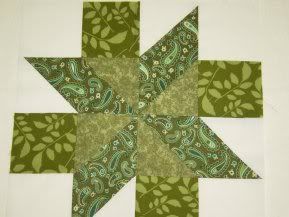 THANK YOU