I have a wonderful woman as my mail carrier, so this is what she brought today.

Nann is in two groups. Here are her blocks.
Nann- Section One Purple Churn Dash
What a great purple!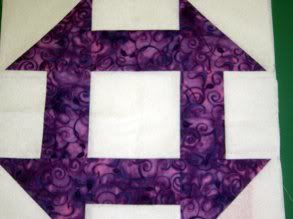 Nann-Section Five Maroon Friendship Star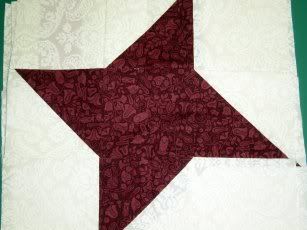 Thanks Nann, love them!

Next…..
We have Emily
Emily-Section Two Red Basket
Look at all the wonderful reds!!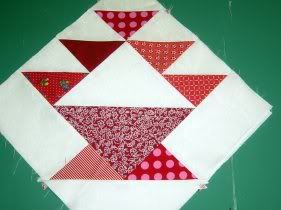 In addition, I also received Nanette's
Nanette-Section One Orange Mini Bow Tie
Because of Nanette, I have fallen in love with orange, I love this block too!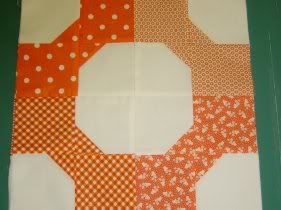 She also snuck in a little surprise for me! Some of her to die for fabrics! And I do not have any of theses prints. Thank you so much for the surprise, you know I love them all!!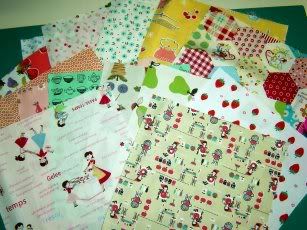 I hope by Monday, I will have more blocks to share with you. Thank you all, this is such fun for me and I hope you are enjoying it also. Have a Happy Weekend, till Monday