The Wedding Quilt

Emily's Wedding quilt has been given, received and already used, soooo I can now show you some more pictures.
The bride requested blue and yellow scrappy. So I had been collecting blue and yellow fabrics and her Paris fabric for a while. At first I was going to make 9 patches, but that did not seem scrappy enough to me; so I used my new favorite block the disappearing 9 patch. I think it gave her the scrappy look she wanted.
I hand quilted a simple grid, using a darker blue and liked the effect the color gave the quilt.
She said it is cozy and she is happy, what more could you ask for!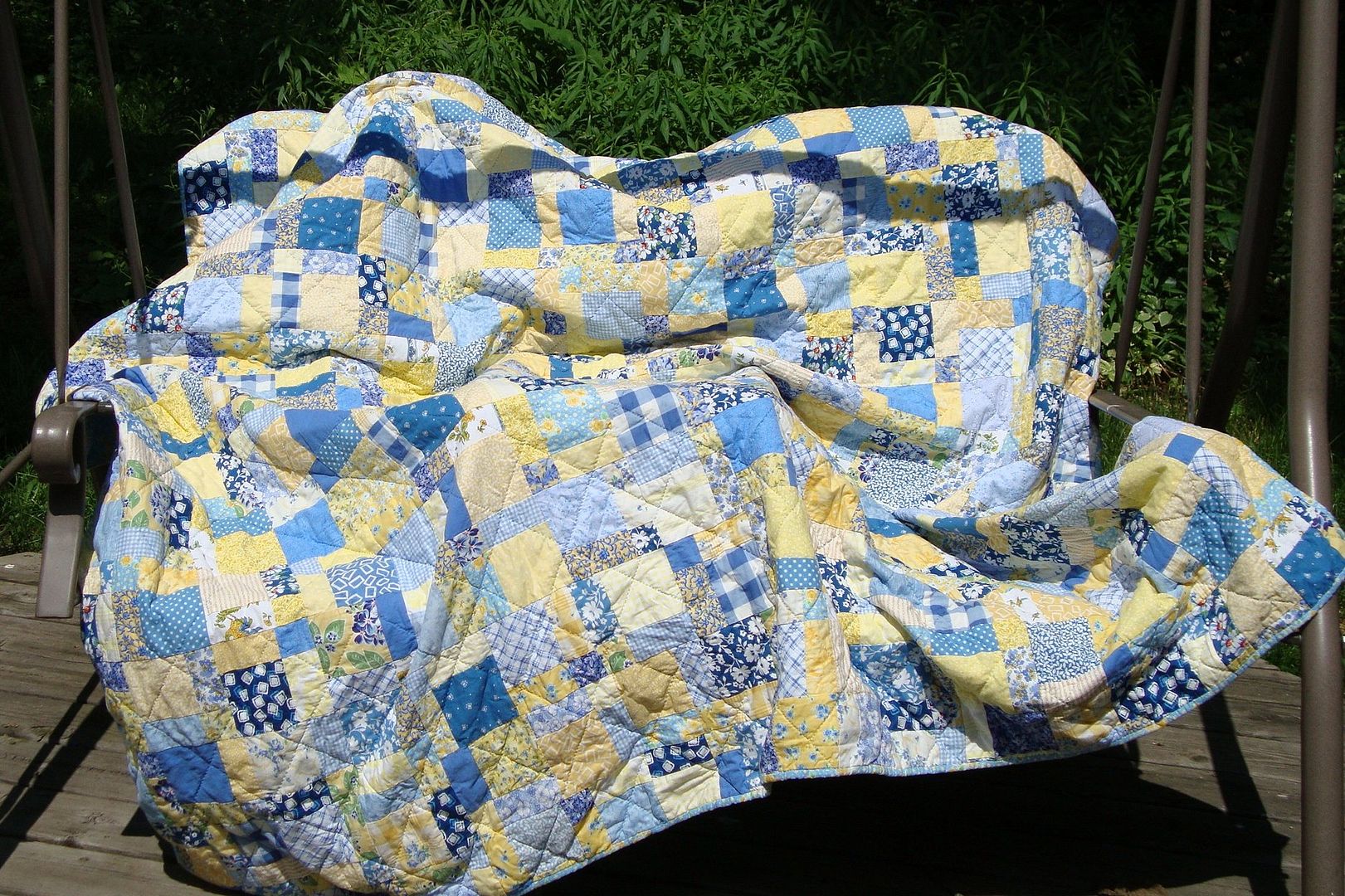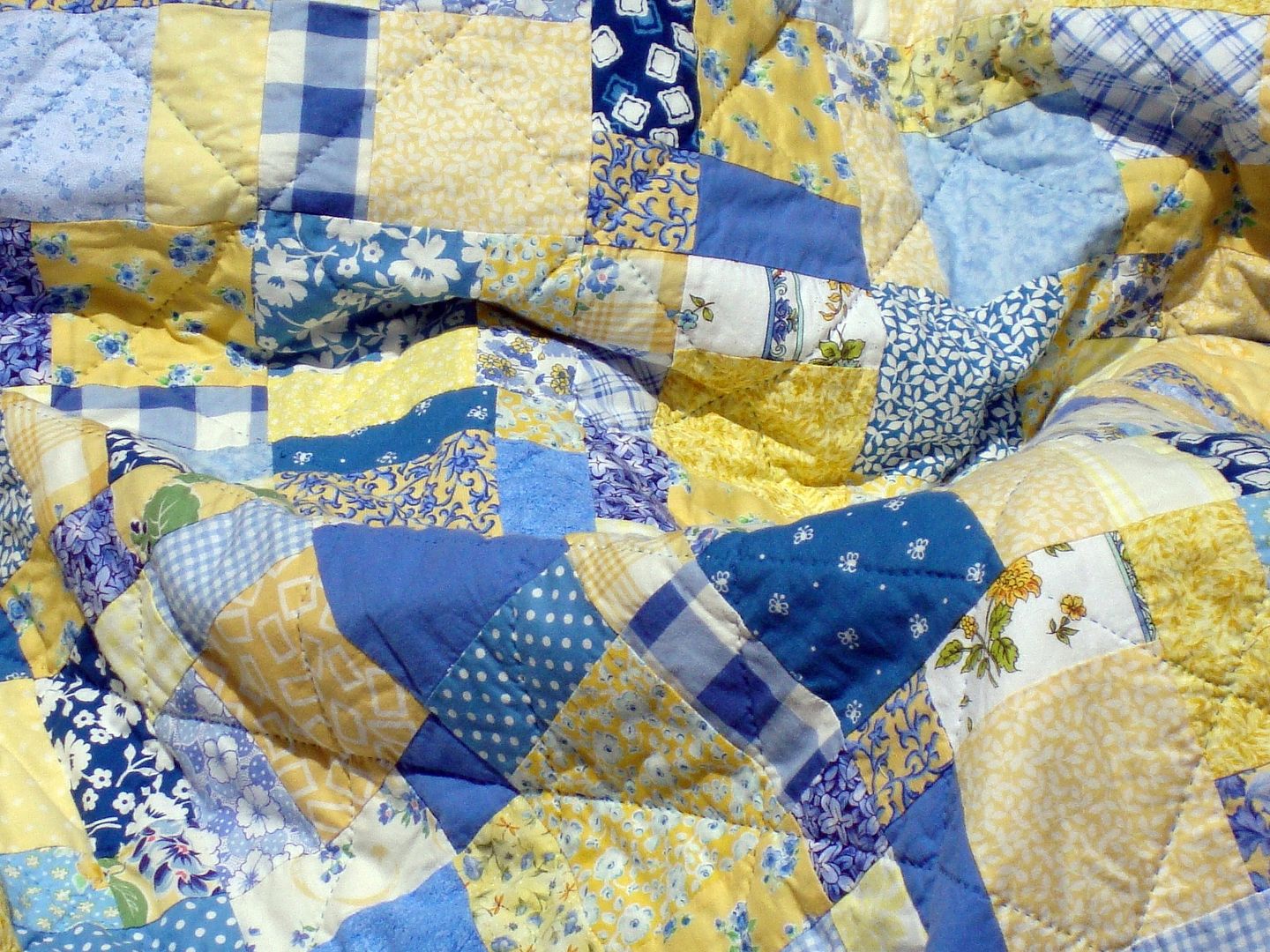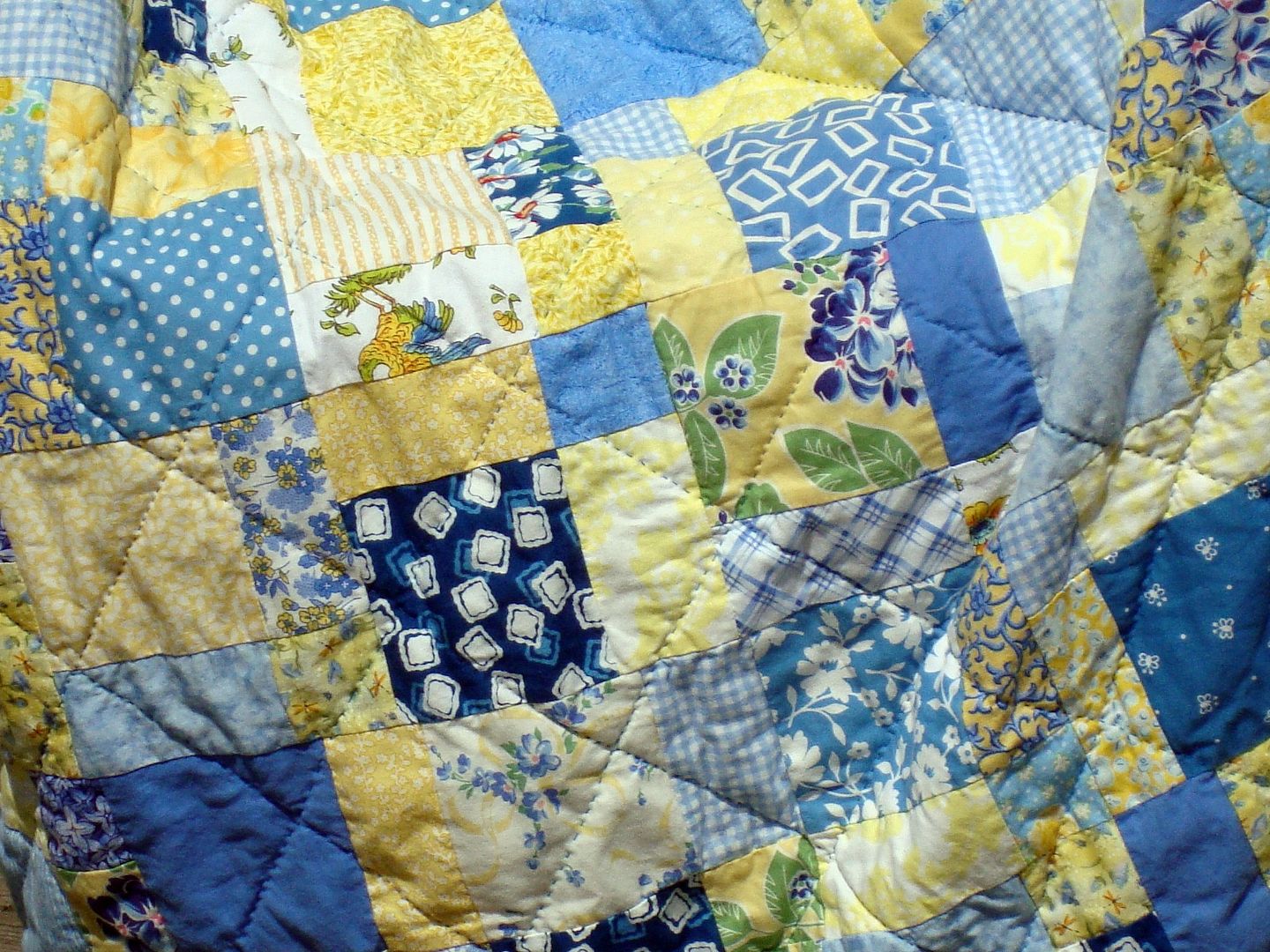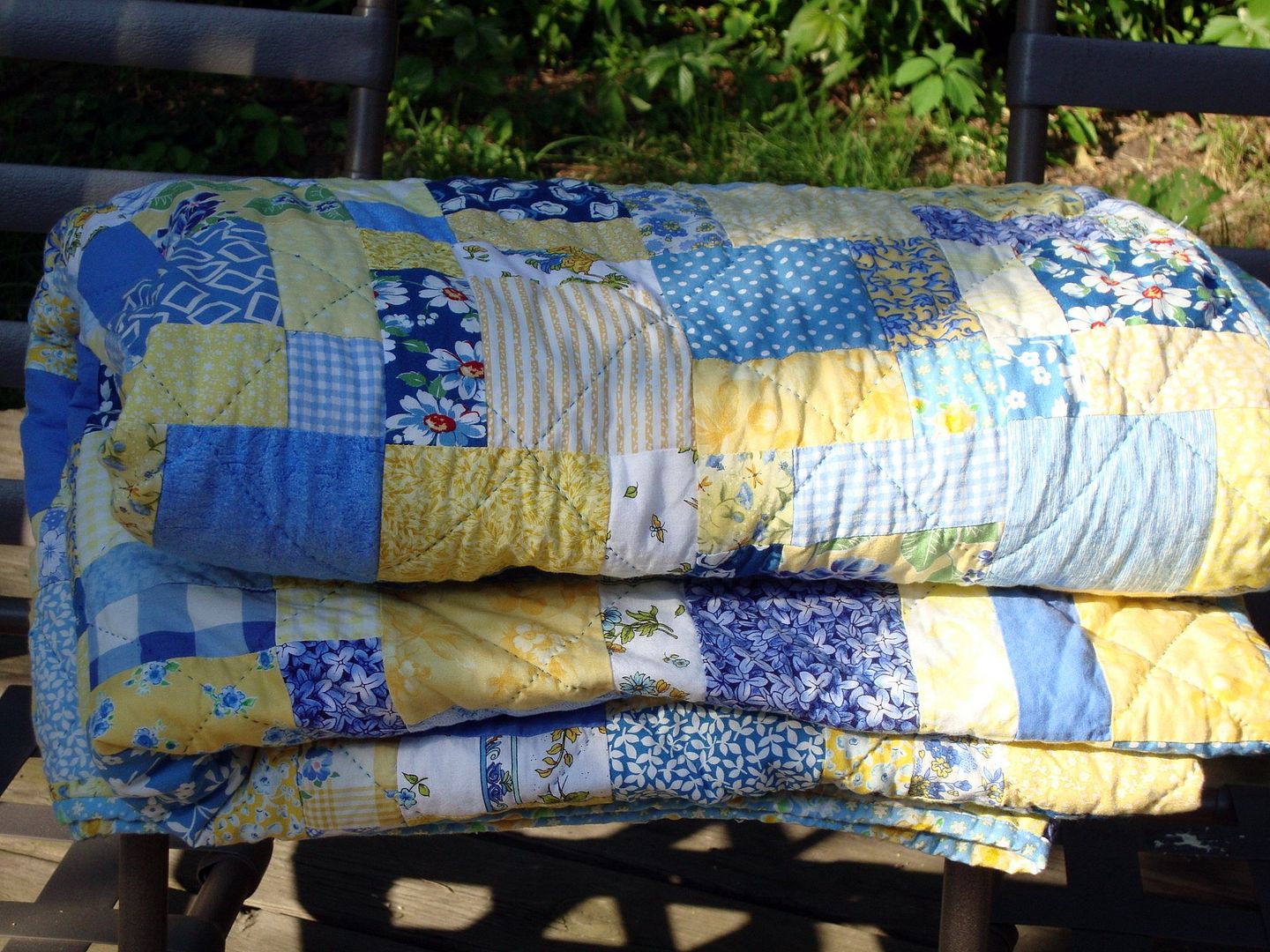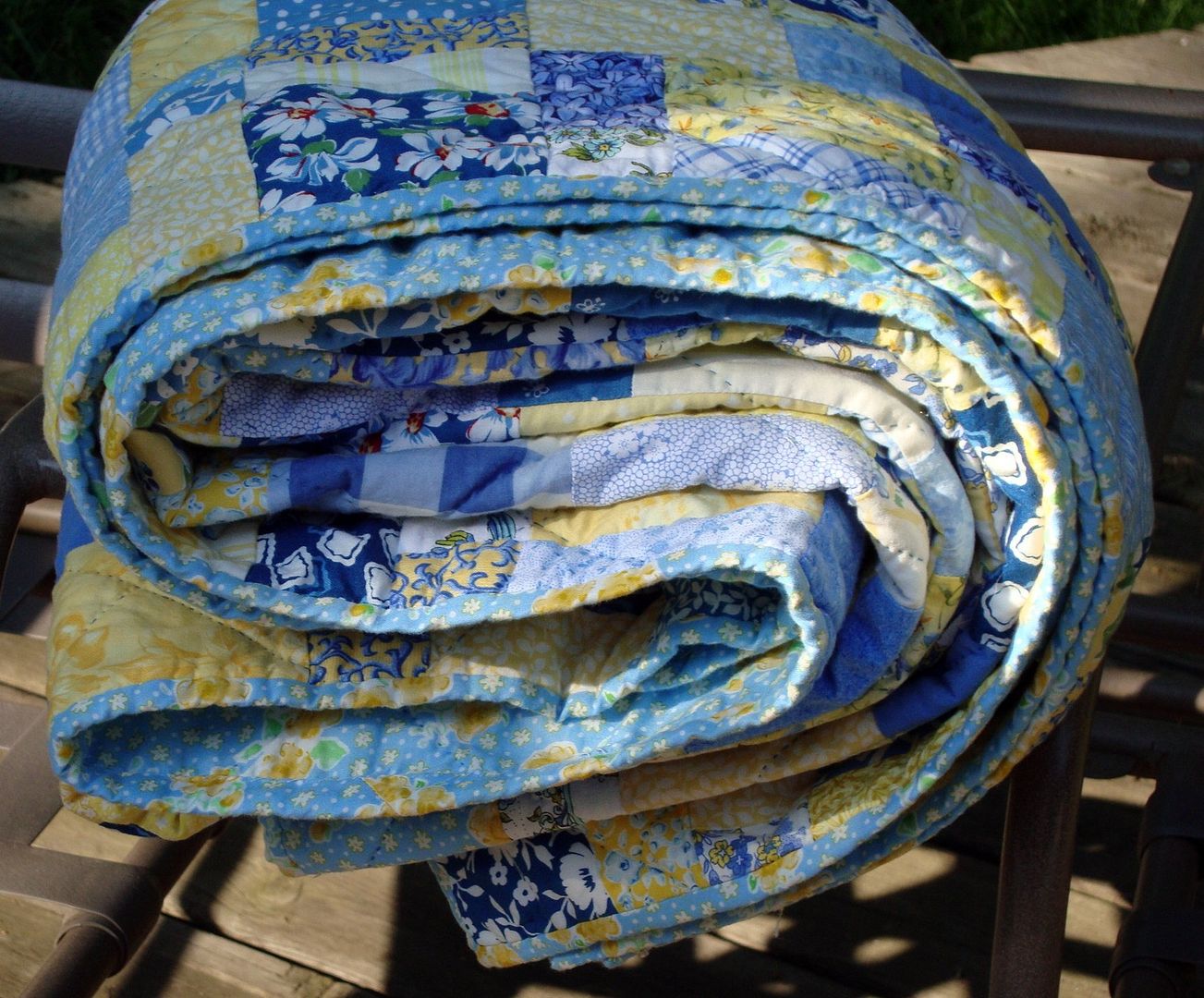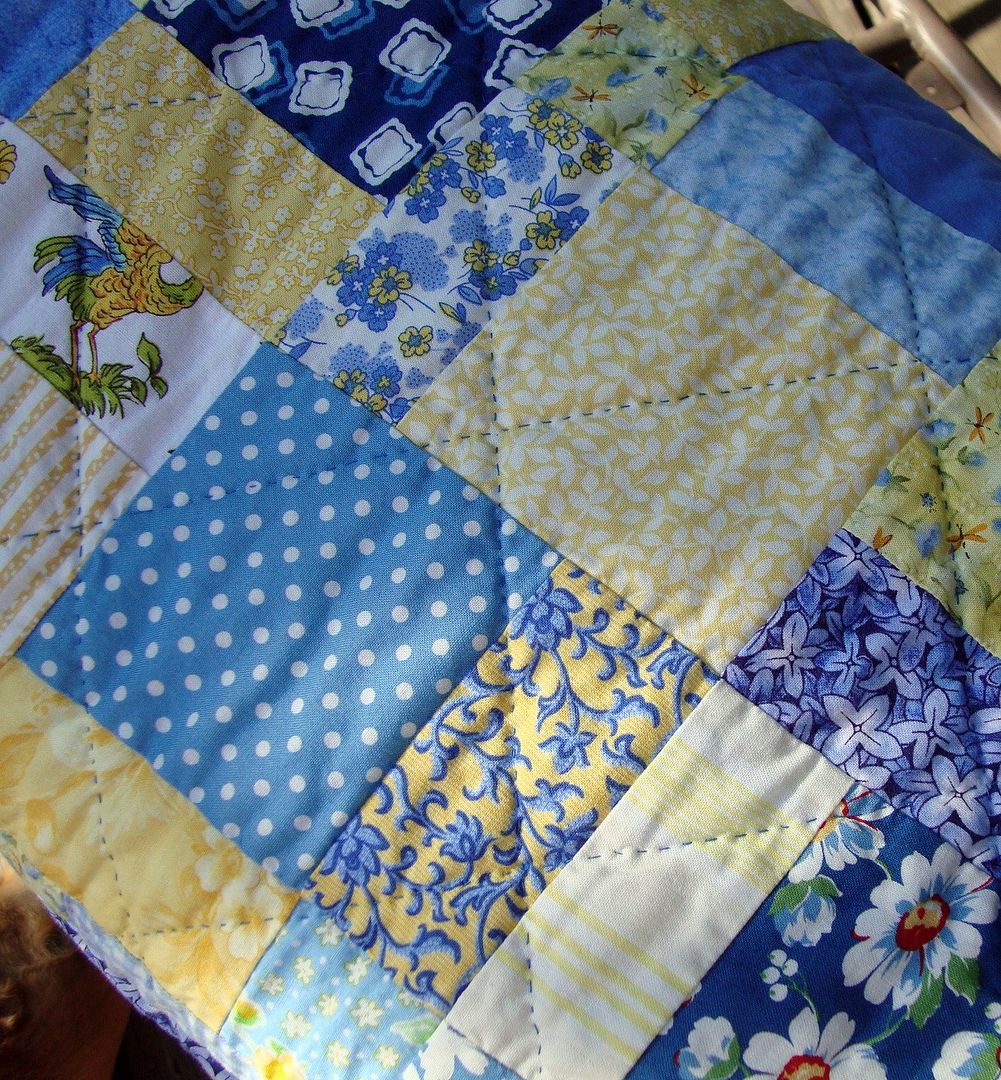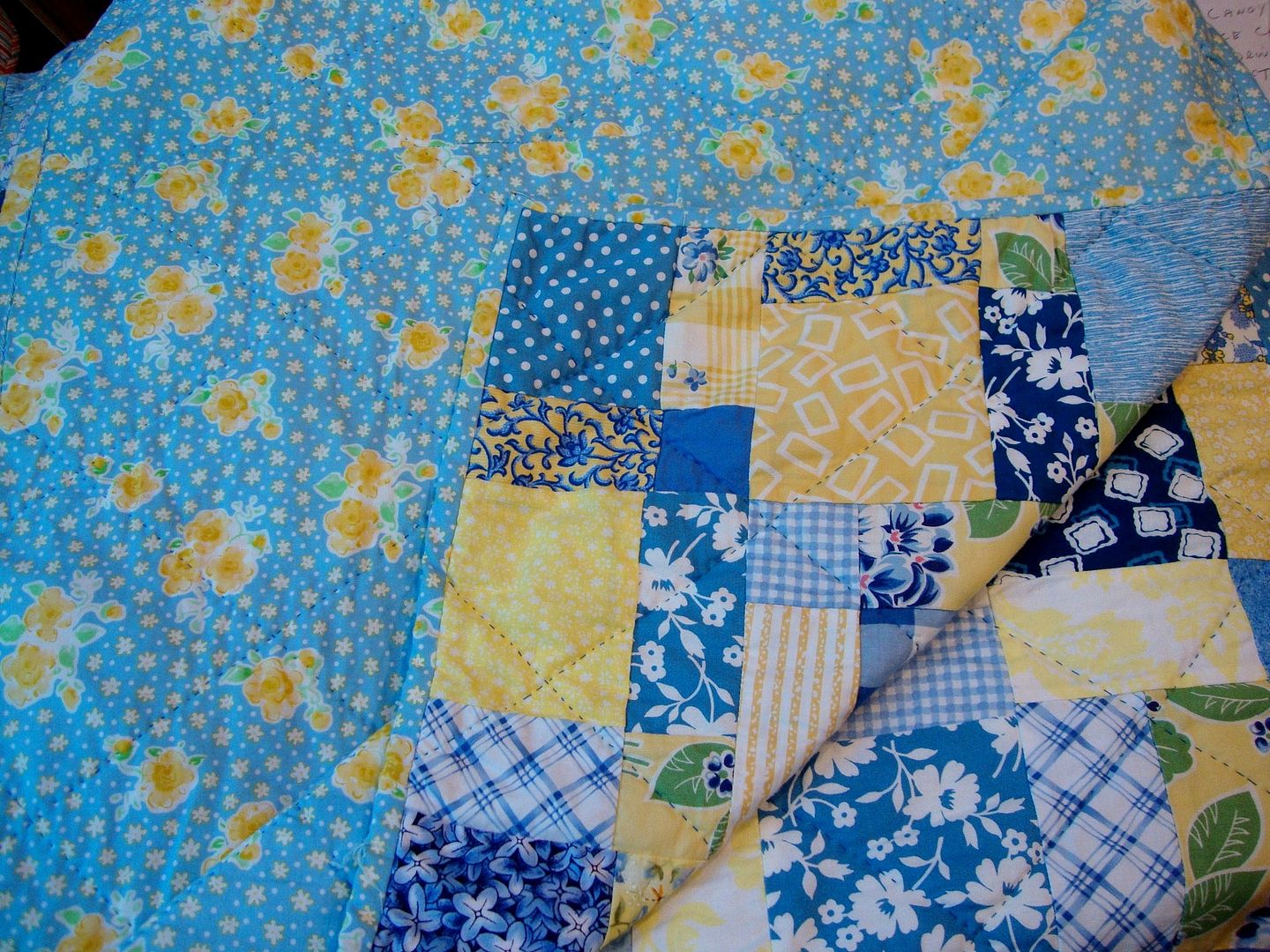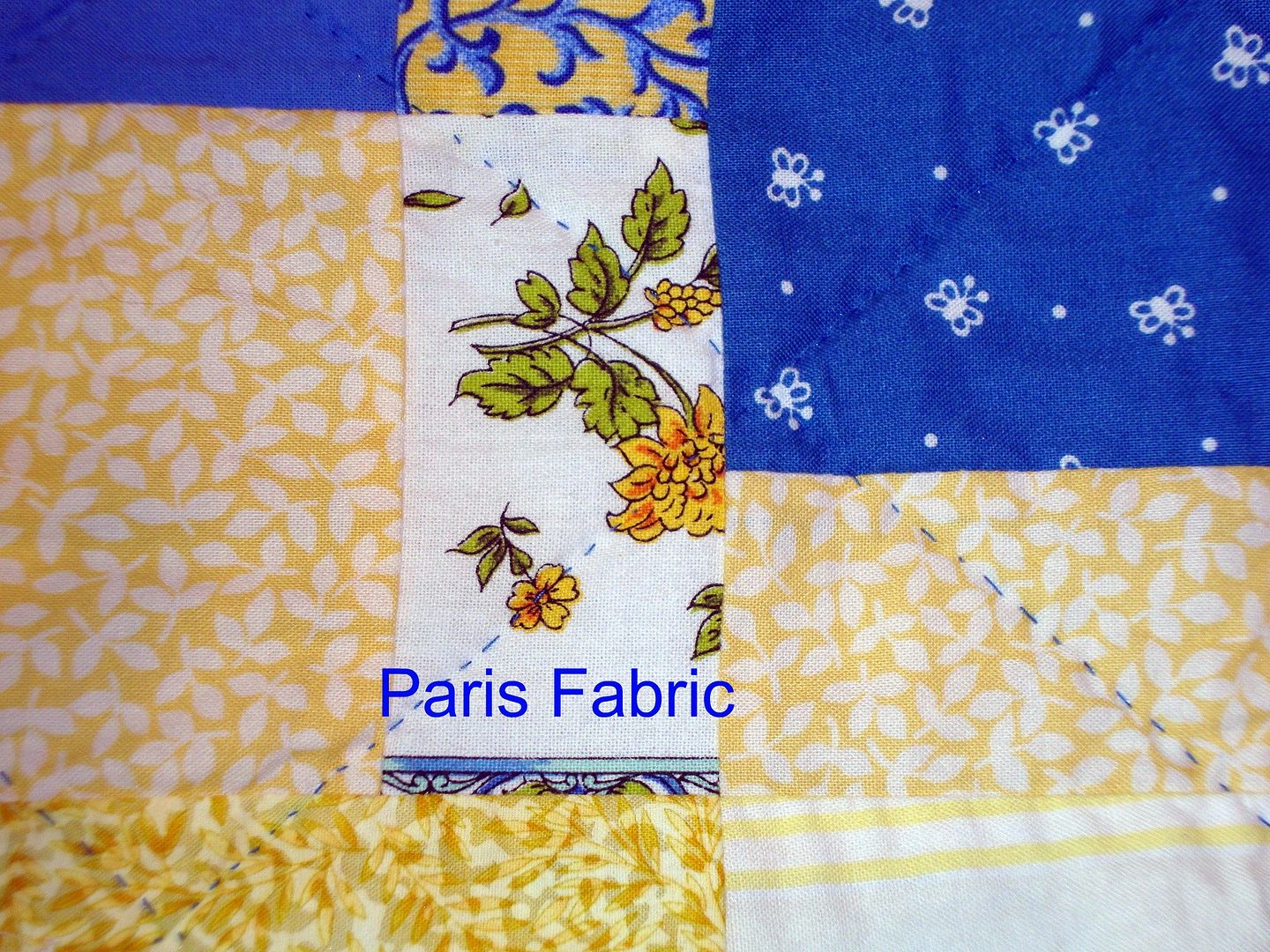 It's Coming!!!!!!!