Last week Elaine (AKA The Truffle Queen) and I went to a quilting garage sale. A former shop owner had to sadly close her doors and after many weeks of 30% to 40% to 50% to 60%, off her store; the poor girl still had some items left….
So...
Off we went...
I of course got my fabric when it was discounted at the store, but you know us quilters; we never pass up a chance for a fabric sale!!

If you have been reading my blog you know that I do not like to piece, I LOVE to hand quilt!!
Look at this beautiful top I found. Just sitting and waiting for Janie to take her home and quilt her; now I just hope she does not end up in my UFO pile!
Look at this pink border. To die for, right??!!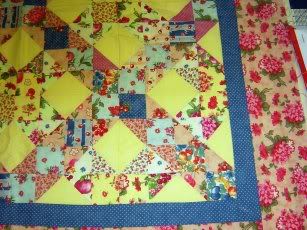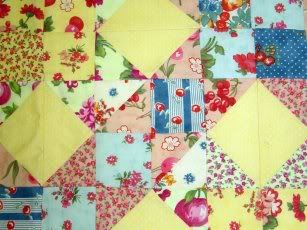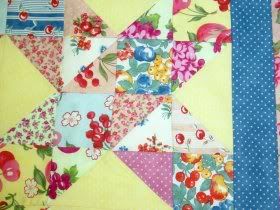 I also found this very pretty fabric, which has white churches on an ecru background.


My other find was from etsy; it is the Japanese Book that everyone is raving about; it took less than a week to arrive at my home from Japan!!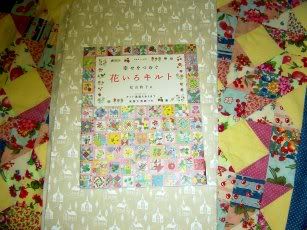 MMM cozy in bed with a good book, now that is the life!!