THE BLOCKS
Kathleen Section 2 Dark Green Paths & Stiles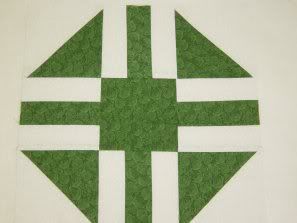 I love the look of this block so crisp and clean, perfect!! I am learning and loving blocks I have never seen.
Kathleen also sent me some wonderful fabric! It was all tied up in a pretty bow, but I wanted you to see the prints. Thank you so much!! I love them!



Mel is in two sections

Mel Section 3 Orange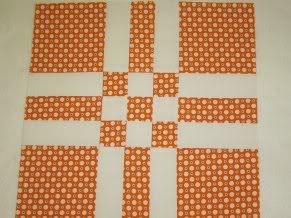 Mel Section 5 Light Blue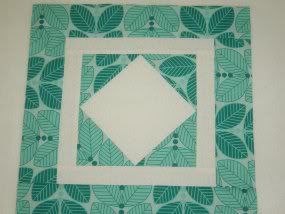 I really like these blocks, orange is becoming a favorite of my and the block is perfect, all points match!! The blue has the neatest fabric. I also like the white middle, a great spot to quilt!
Keep in mind, Mel did all this while she was injured!
Mel sent me a bag of goodies. I also got one of each of her blocks!! A pink flamingo pen, which is on my desk, some beautiful fabric that Mel knew I would like, and three beanbags for little T. Thank you so much for all the goodies!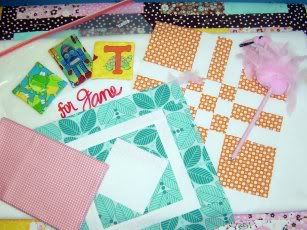 THE BACK

Thank you all for the advice on my latest quilt. I have decided no border, but a binding of the left over scraps from the top. Here are a few pictures of the back, I have never pieced a back before, but I love these fabrics and wanted to use them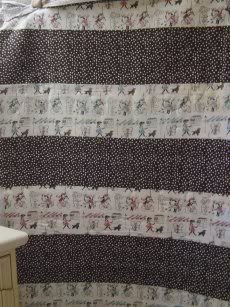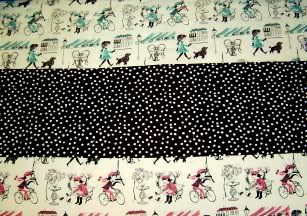 So, basted and ready to start to quilt, It will take about a month and then I will be able to show you the finished quilt. Have a nice night, morning, afternoon!!