I have been quilting for over 25 years and have tried many kinds, lofts and brands of batting; but after making my daughter's quilt for her Wedding last summer I fell in love with this batting.
It is
Quilters Dream "Request" Poly
.
You would not
DREAM
it was Poly.
It is the thinnest loft which has always been my favorite. As the label says, "wonderful light weight, exceptional for hand quilting" Yes, it is like stitching through butter!!
Do you think I have enough? Little T loves it!! BTW notice his shirt says "Big Brother", yes, we are expecting our second grandchild in September!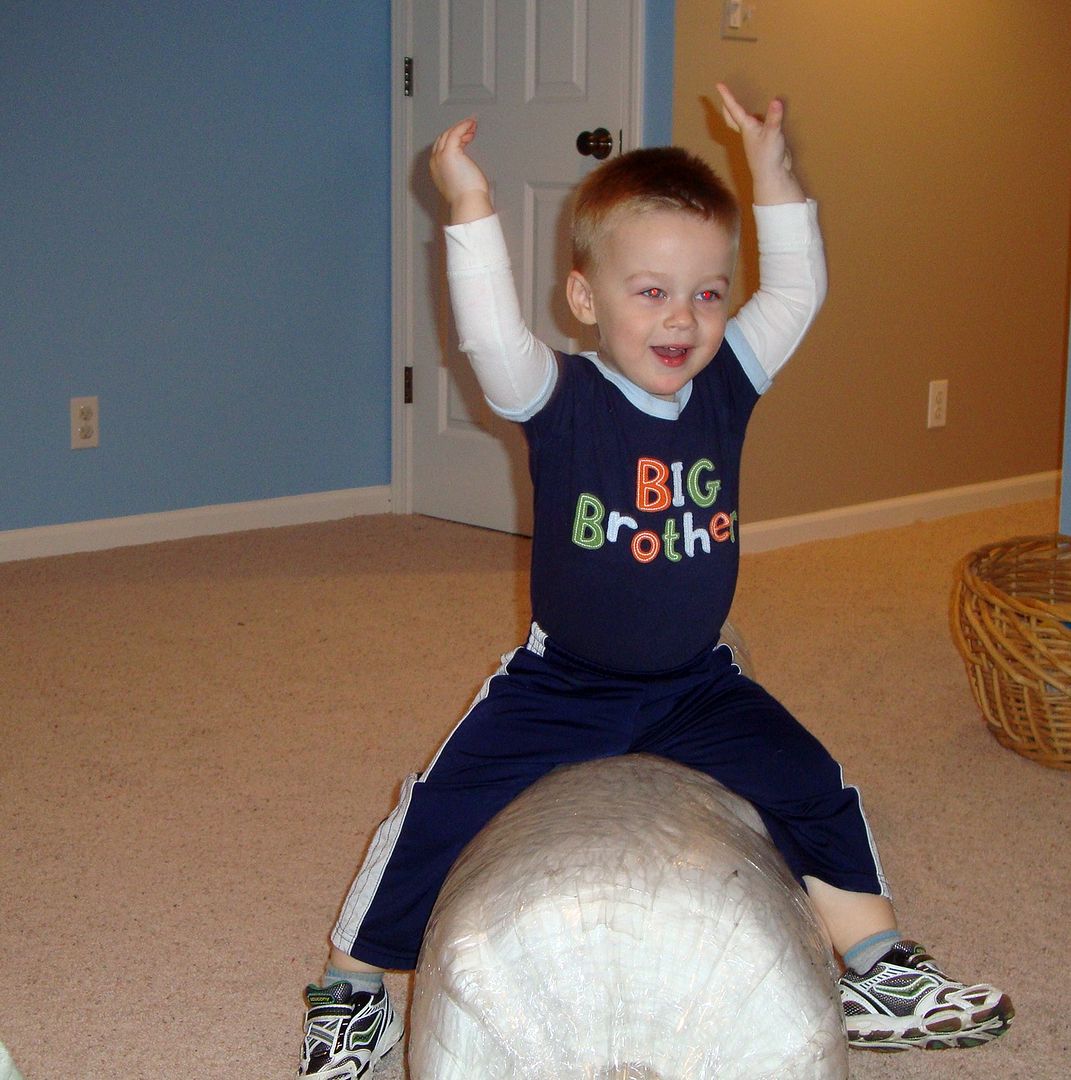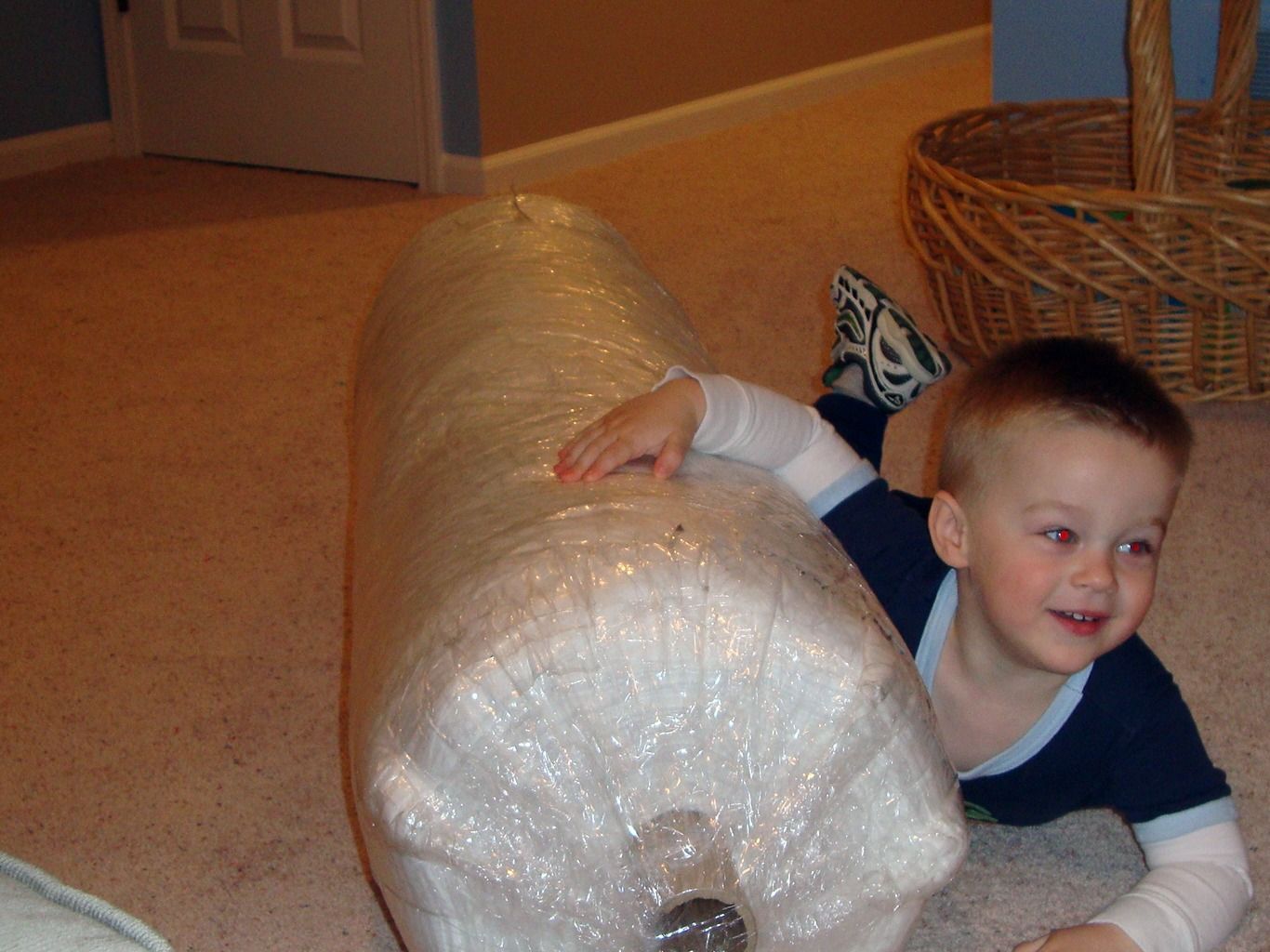 "Just for fun" I have put two polls on my side bar about batting.
Inquiring minds (mine) would love to know what you use and like!!
Have a happy day!