I hope all of you had a nice weekend. Ours was very busy; we had a family wedding on Saturday. The ceremony started at 1:00PM and the reception was at 5:30PM. We were over an hour from home, but it was close to downtown Chicago and since our middle daughter lives downtown, we went to her house in-between. No sewing that day as we got home at 10:00PM. I feel as if my Sunday was a productive day. I started out the day helping my YD get her room ready to re-decorate. "T "you will be happy to know her favorite color is purple and she wants to go with a
purple
and
green
theme. You know what that means a new quilt!!I think this one will be fast and easy large
green
and
purple
squares, and I thought I would tie the corners but put colorful
purple
and
green
buttons in the middle of the square. Now all I need is the
purple
fabric and the buttons!!
I tidied up my office a little and got bolts of fabric ready to cut and fold into fat quarters.
I also finished this baby quilt I was working on for my OD friends new little baby boy.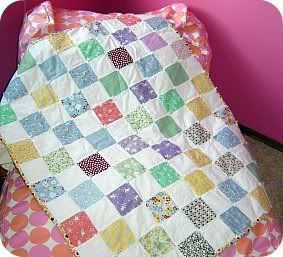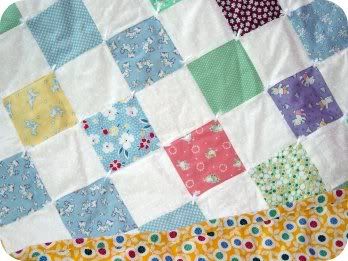 Then I worked on the Christmas present that I cannot show you until I give it to the recipient.
Well, I also started Holiday decoration preparations!! My husband cleaned the carpets in my living and dining room. We are getting new carpet, but I wanted to wait until after the Holidays. I have the Dept 56 Dickens Village that my Mom started for me in the year 1977. I put it up each year and I would love to take you along on the adventure. I hope to get this done by Friday, no ,not Friday, I am going to a quilt show! Saturday then!! Oh wait, we have Basketball games for my daughter! Sunday, for sure Sunday ! Oh nuts, I will post a picture when it is done!!!