Wow, I was actually able to work on one of the New Year's projects today. This is one I started in July and today I just got back to it. I am making a fall table runner for my oldest daughter. I have made this runner quite a few times. It is so easy. First you cut strips 3 ½ inches wide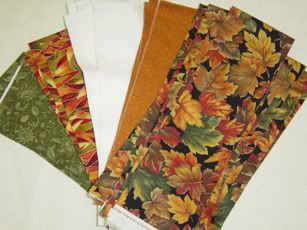 Then sew them into a strip set.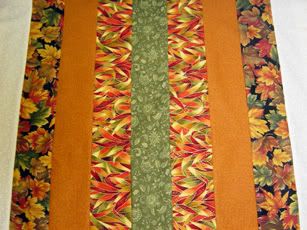 Cut them into 3 ½ inch strips again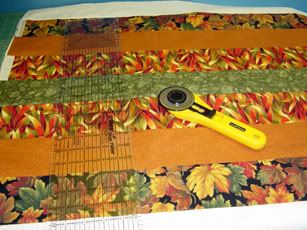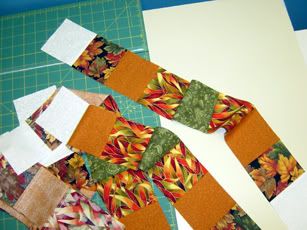 Next "step- sew" them. So it looks like this....
Now for the fun part, take row one and row eleven and sew them together, "step sewing" also. When this is done you will have a tube!!!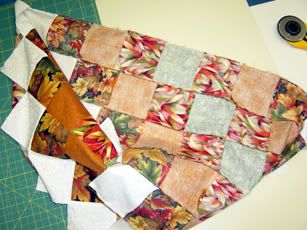 Lay it down, match the points, press one end and CUT it!!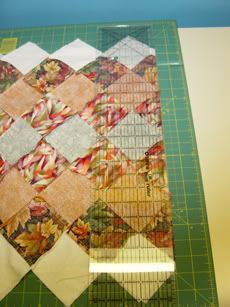 Open it up, it will be a table runner!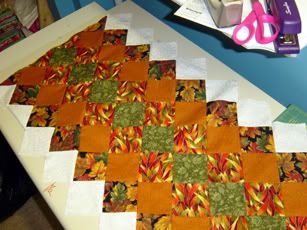 I only got to this point. Hopefully tomorrow I can add the borders and get it marked for hand quilting. My goal is to start the hand quilting Sunday night! How are you doing on your projects? If you would like to join us, visit
Finn
and sign up. We can all rise to the challenge!!